Unique Pieces
of Wildlife Art
While Laura has painted seascapes, landscapes, florals, and portraits, most of her artwork has been centered around animals due to her passion for wildlife. When she gets a picture of an animal in her mind, Laura retains the visuals until she puts it down on canvas. She has been creating unique pieces of wildlife art for over 35 years.
Laura's prints and cards are made with the best materials. Each print is signed by her and comes with acid-free backing in a clear envelope.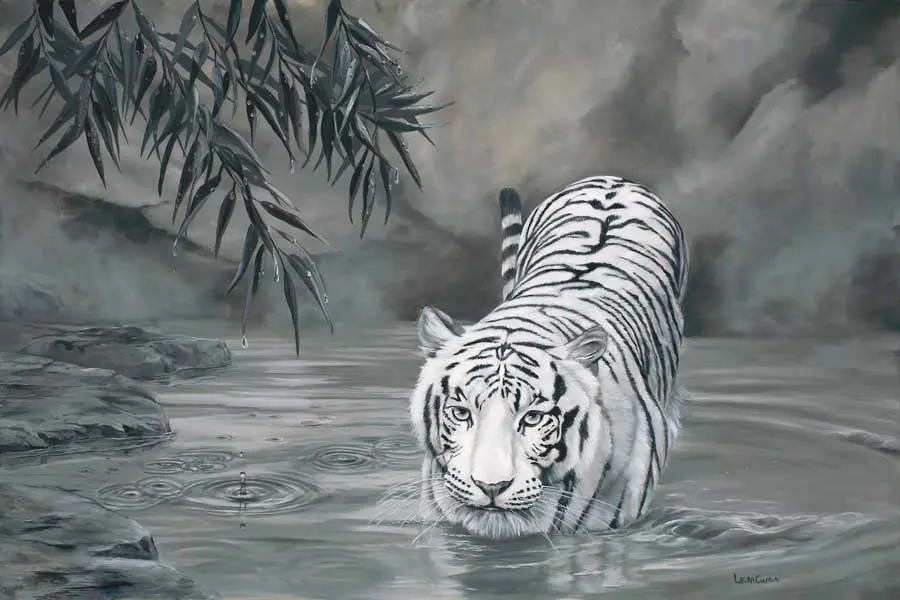 From the first stroke of fur on the canvas to the last highlight in the eyes, Laura lays great emphasis on the realism of her animals. She believes it's the most important aspect of her painting that gives life to her imagination, making the animals appear alive.
Much of the realism of her animals' fur is credited to the use of a Chinese Hair Brush. The brush flaunts a rather simple appearance with its unpainted wood, and Asian symbols stamped on the handle, helping her paint fur and hair. It comes in three sizes – six, seven, and eight – and is highly recommended for all wildlife painters.
Intricate Detailing of Eyes
Laura strives to portray the majesty of her animals through her meticulous attention to detail, specifically in the fur and eyes. A thin layer of burnt sienna is washed into the eyes before any other paint is applied to the canvas. This rich color represents the blood and life pulse underneath the surface.
A small amount of cadmium red and white to is used to under-paint the blue in case of blue eyes. The eyes are detailed carefully with small amounts of shadows and highlights, noting that the eye will appear flat if the darker colors obscure the light colors.
Laura then applies a thin layer of ultramarine blue and white in a curved stroke to give the eye a more round appearance. The eye comes alive after one final dot of white.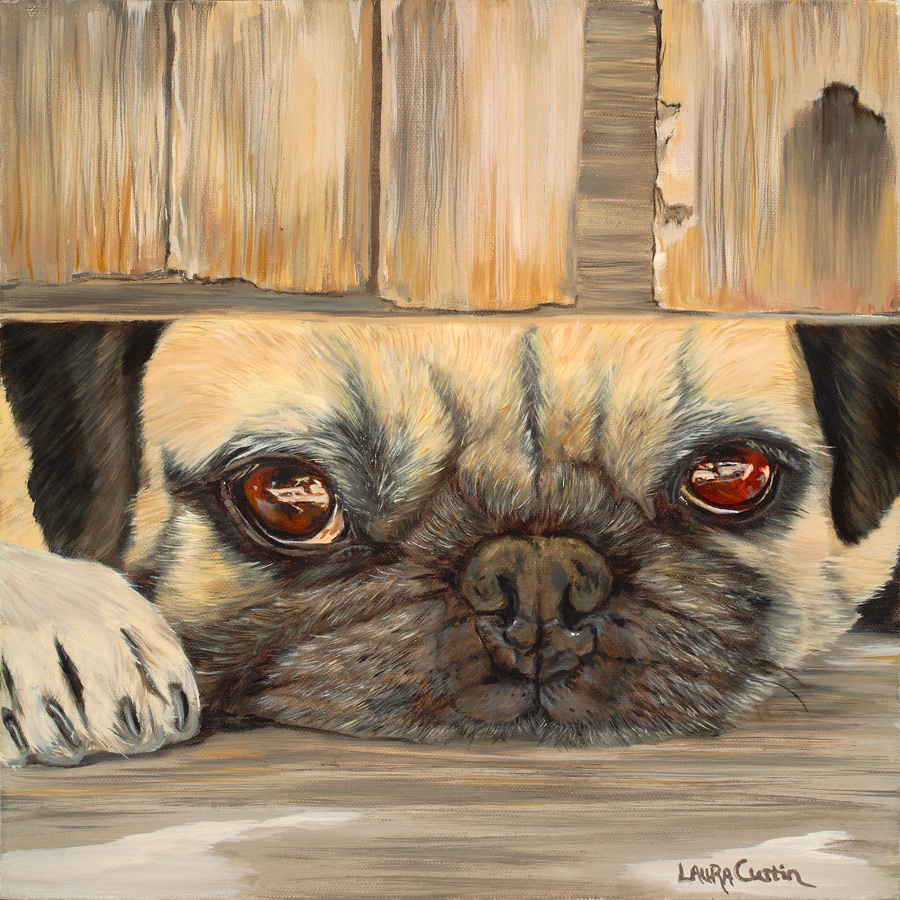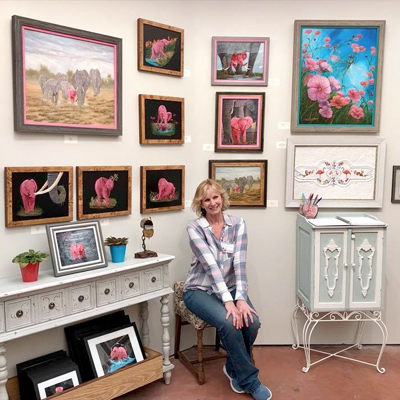 Laura encourages all artists unhappy with their work even after hours of painting to make subtle modifications to their pieces. She feels that an artist should never hesitate to make changes to a painting if it doesn't measure up to what was originally envisioned or sketched.
Laura's true love for animals has led her to support several wildlife rehabilitation centers. She donates a part of her sales and royalties to HERD (Hoedspruit Elephant Rehabilitation and Development). She also has close ties with Forever Wildlife Sanctuary, a California-based non-profit organization for abandoned and abused wild animals.
HERD-Hoedspruit Elephant Rehabilitation & Development

Showing Summers at the Laguna Art-A-Fair in Laguna Beach, CA

Currently showing in the Hugo Rivera Art Gallery in Laguna Beach, CA

Featured in OC Fine Arts Showcase Gallery
See the Showcase

Featured in Southwest Art Magazine
Date: Monday, August 26th – 2013
Category:
Women in Art: Read the Article

Published artwork in "Langur Monkey's Day"
Written by: Jane Hammerslough
Illustrated by: Laura Buelt-Curtin
Published by: Soundprints
ISBN-13: 9781592491421
Publication date: 1/28/2003

Huntington Beach Associates Gallery
Best in Show and people's choice award for "Morning Bath".
Third Place in oil for "Colobus Monkey".

North Light Artist Magazine: Won Honorable Mention for "The Guardian".

Art Calander Magazine: Won Honorable Mention for "The Guardian".

"The Guardian": Appeared in Wildlife Art Magazine.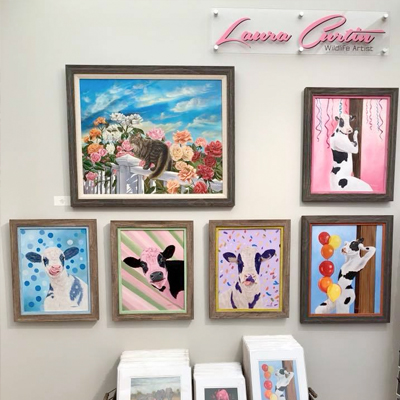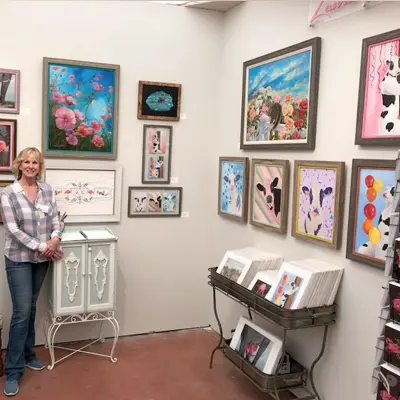 Women Artists of the West in Biloxi

National Art Exhibition and Sale by the Northern Colorado Artist Association

National Show of the National Society of Artists

Women Artist of the West Membership Show in Taos

Orange County Fair Juried Art Show.

Come visit her this summer at the Art A Fair in Laguna Beach
She is an active member of:
AFTA Americans for the Arts